O B S !
MÅNGA AV SÅNGERNA BÖRJAR EFTER 20 SEKUNDER


You can download my handmade arrangements, free of charge, by double clicking on them or by contacting me on kjell_sten@hotmail.com
If you would like to have some special backing track made, please contact me!
Kjell Norén
Den här sidan är en lista på mina handgjorda arr. Du kan hämta hem melodierna helt gratis genom att dubbelklicka på dem eller kontakta mej på kjell_sten@hotmail.com
Vill du ha någon speciell musikbakgrund gjord? Kontakta mej!
Kjell Norén
TRACKS
BACKING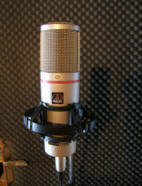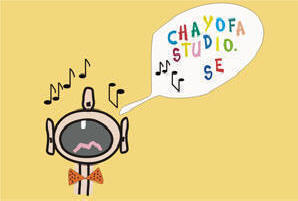 Old arrangements
Achy Breaky Heart // Billy Ray Cyrus
Adelida // George Strait
All You Ever Do Is Bring Me Down // The Mavericks
BAD MOON RISING // Creedens
Before The Next Teardrop Falls // Freddy Fender
Belafonte-potpurri // Harry Belafonte
Blomman // Martin Koch/Karin Juel / eget arr
Blue Hawaii // Elvis
Bobby McGee // Janis Joplin // Kris Kristofferson
California Blue // Roy Orbison
Celoso // Trio Los Panchos
Cuando salí de Cuba // The Sandpipers
Dance The Night Away // The Mavericks
Delilah // Tom Jones
Den första gång jag såg dig // Birger Sjöberg // Eget Arr
El Condor Pasa // Simon & Garfunkel
Elvis-potpurri // Elvis
Feliz Navidad // Jose Feliciano
Fernando // ABBA
Flickan i Havanna // Evert Taube // Eget Arr
För dina blåa ögons skull // Sven Ingvars
From A Jack To A King // Ned Miller
Gonna Get A Life // Mark Chesnutt
Good-hearted Woman // Waylon Jennings
Good Luck Charm // Elvis
Have You Ever Seen The Rain // Creedence Clearwater Revival
Hello Mary Lou // Ricky Nelson
Höga berg och djupa hav // Vikingarna
Hold Me Tight // Johnny Nash
I Keep Biding My Time // Bobby Lee
I Need Your Love Tonight // Elvis
If I Said You Have A Beautiful Body // The Bellamy Brothers
I Will // ???
Låt mej få tända ett ljus // Siv Pettersson
Let It Be Me // The Everly Brothers
Lilla vackra Anna // O.P.Olrog/Finn Kalvik
Living Next Door To Alice // Smokie

Old arrangements
Ljus och värme // Åge Aleksandersen
Mary's Boychild // Boney M
Miljoona ruusua // Katri Helena
Mississippi // Pussicat
My Way // F.Sinatra
New Kid In Town // Eagles
Nikita // Elton John
Oakie From Musgokee // Merle Haggard
Ol' Dogs And Children // Tom T. Hall
Om du vågar och vill // Vikingarna
Peta in en pinne // Mats Rådberg
Play Me // Niel Diamond
Please Release Me // Engelbert Humperdink
Power Of Love // JENNIFER RUSH
Så skimrande var aldrig havet // Evert Taube
Silent Night // TRAD.
Sleeping Alone // John Denver
Snowbird // Ann Murray
Some Days Are Diamonds // John Denver
Sommarkort // Cornelis Vreeswijk
Spanish Eyes // Engelbert Humperdink
Sven-Ingvars potpurri // Sven Ingvars
Take Me Home Country Road // John Denver
Tamborito // Evert Taube
Tequila Sunrise // Eagles
There Goes My Everything // Engelbert Humperdink
Ticket To Heaven // Dire Straits
Tie A Yellow Ribbon // Tony Orlando and Dawn
There's Nothing I Can Do About It Now // Willie Nelson
Två mörka ögon // Sven Ingvars
Walk On By // Leroy Van Dyke
We Are All The Winners // Nick Borgen
When A Child Is Born // Boney M
Yesterday // Beatles
You Got It // Roy Orbison
Öppna landskap // Ulf Lundell